L.I.C Food and Flea!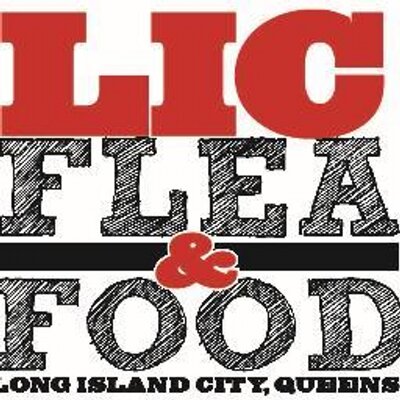 **
All but one of the pictures in this post are not mine. The hunger that day was so real, I could not for the life of me wait to take pictures. I was totally in the moment and I can only blame myself... and the fork that was already in my hand before I even got the food.**
ANYWAYYYY...
Last weekend I got the chance to finally see my cousin, since I hadn't seen her in quite some time, and we d
ecided to head to the LIC Food and Flea Market which was only a 30 minute
wa

lk away from her place. I might be exaggerating there because we did stop for doughnuts on the way there. I mean would it really be okay to not stop for doughnuts? I don't think so.
We ate such a copious amount of food that day and I still want to go back to try some more stuff. We skipped out on the fries and bubble tea cause we were too full and it was a tragedy. So to keep this post sorta short I only named my top three.
So once
we did make it there with our doughnut remnants which were merely crumbs, the first thing we had was a Okonomiyaki topped with original sauce
at the Oconomi booth. I
t
's a Japanese cabbage pancake which is fried like a... uh.. well... pancake. Haha. Its crispy on both sides and it wasn't filled with filler and it wasn't soggy which was awesome. I also just found out that I should have had it with both original and white sauce. Shame on me. (You can't see but I'm shaking my head.)
http://myoconomi.blogspot.com/
Next up was a glorious personal pizza baked on a mini wood pizza oven. That's totally not what its called but Im gunna go with it. We had the classic that was topped with mozzarella and basil. It was so gooddddd! Like always the mozzarella burned the top of my mouth because I can never wait for pizza to cool down. Ever. Now in my mind whenever I think about pizza, I think about Joey Tribbioni from Friends and the exact thoughts I was having was
Seriously that sauce though.
Last up and by far my absolute favorite... drum roll please... BUTCHER BAR!
Oh man. Let me tell you. This beef brisket sandwich was the bomb diggity. It was on a brioche bun, which was shiny as hell, with brisket, slaw, cucumbers, some sauce, some fiery smokiness, some tender lovin', and who knows what else. All I know was that this sandwich was perfection. It was creamy from the slaw, smokey from the crust of the brisket, and a teensy bit vinegary from the cucumbers, which were soaked in some magical elixir, but it wasn't at all heavy. Try eating that and overlooking the Hudson river and tell me that isn't the best day ever.
http://www.theepochtimes.com/n3/116957-the-secret-of-the-lic-flea-food-market/